You are invited to Hoag's Drive-In Event, a special evening of entertainment and connection—all from the comfort and safety of your own car.
Join Hoag's closest supporters and friends in celebration of Hoag clinicians and staff who have worked tirelessly and selflessly to serve our community during these challenging times.
On behalf of the Hoag Hospital Foundation, we look forward to seeing you, from a safe distance, on September 30th.

Wednesday, September 30
• 6 PM Venue Opens
• 7 PM Movie Begins
OC Fair & Event Center
88 Fair Drive, Lot I
Costa Mesa
ENTRANCE FOR THIS EVENT IS LOCATED AT THE MAIN GATE 1 ON FAIR DRIVE
Proceeds will support the Hoag COVID-19 Fund in honor of Hoag clinicians and staff who continue to work tirelessly to care for our community.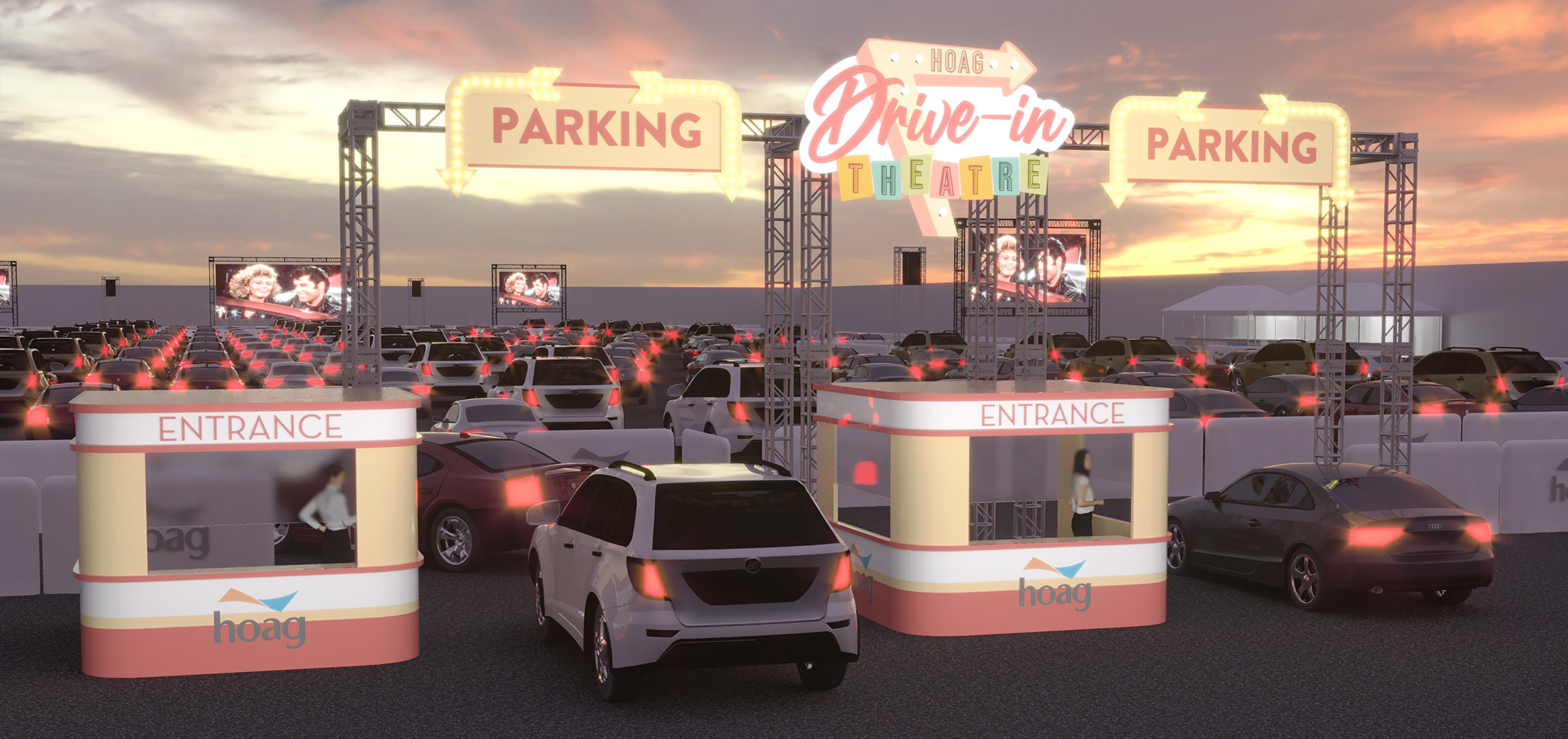 Grease is the word. Bring your leather jackets and enjoy a cinematic experience from your car on a summer night.
Each guest will enjoy an individually packaged gourmet sips & bites box featuring nostalgic concession snacks and retro sodas. Wait staff will bring the boxes to your vehicle and will come back to pick up your trash. No alcohol will be served at this event.
Upon arrival, you will be notified of the FM station to tune into for the movie audio. If you do not have an FM transmitter in your car, you can bring a battery-operated stereo with speakers to hear the movie. Please respect your surrounding patrons and be considerate of your volume.
Entrance for this event is located at the Main Gate 1 on Fair Dr. Please purchase tickets prior to your arrival as tickets are not available on site. Vehicle placement will not be assigned prior to arrival and is on a first come, first-parked basis. Once check-in is completed by the staff, they will direct each driver to a parking space.
Attendants will be on site to oversee proper social distancing and to sanitize the restrooms after each use.
Masks are required while visiting the restrooms.